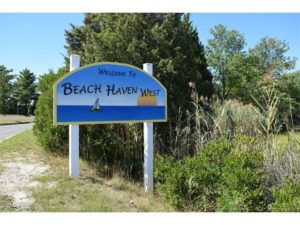 Purchasing a home is a big financial decision, whether you are a first time homebuyer or investor this decision should be made carefully. Make sure before you start your home search that you have a clear sense of what your are looking for in a home. During this process it is helpful to have a Real Estate agent in your corner.
First you will want to make sure you have all your financial documents in place such as pay stubs, bank statements, tax returns, etc. this will play a huge part in the mortgage process of buying a home.
Credit Plays a part
Your credit score plays an important part of what type of property you can buy.
There are 3 Major Agencies:
A- Experian
B- Equifax
C- TransUnion
These 3 Agencies will calculate and evaluate your credit history based on your ability to pay your bills and loans on time, amounts owed and length of credit history.
Mortgage Pre-qualification
Before you can submit an offer on the property it is imperative to obtain a pre-qualification letter from a lender. A pre-qualification letter is a letter that is an estimate of how much you can afford to spend on a home. A pre-approval letter is when a lender determines the amount the borrower qualifies for based on credit, income etc. Both of these letters can be obtained from a lender. The lender will calculate a figure that fits your budget. Ask your Real Estate agent for assistance.
Initial Agreement & Deposit
The Agreement of Sale is a legal arrangement between Buyer & Seller. This is one main reason why it is important to have an experienced Agent to walk you through the Agreement of Sale and be there to answer any questions or concerns. An Agent can also ensure that you pay fair market value for your potential new home. It is also important to have written records of everything. Having an agent is extremely helpful in order to keep track & copies of the documents that need to signed during the process such as counter offers, addendum's, and convert verbal offers into written offers. An agent will keep this transaction on time to ensure a smooth and quick closing.
Closing Agent
A selected title company or attorney will act as the closing agent. You as the buyer will be able to choose your attorney and title company, your agent can help ensure you choose the right attorney if you do not have one. The closing agent will research the property history and ensure the title is clear to close.
Home Inspections
A home inspection is a professional service that is designed to advise the purchaser of any defects to the property. Roofs, electrical & heating systems, plumbing and structures are all included in the inspection. A standard New Jersey Sale Contract gives the home buyer 14 days from the conclusion of Attorney Review to have the home inspection completed.
Escrow
Escrow is a method of closing in a real estate transaction.
Acting as a third party, the escrow agent who can be an attorney, a title company will oversee and coordinate the closing activities.
At closing the broker or real estate agent will turn over earnest money to the buyers attorney or title company.
Appraisal Process
The mortgage lender usually conducts an appraisal on the property to get an estimate on the property value.
An appraisal is an estimate of the Fair Market Value of what a home is worth. The appraiser includes recent sales information on similar properties while making an analysis. He takes into consideration the number of bedrooms, baths, age, square footage, lot size, location and view.
Property Insurance
It is required by your lender to have a certain amount of insurance on the property. We would be happy to refer you to a insurance agency that will guide you through the process.
Closing
At this time you will sign all the necessary documents including the settlement statement. The settlement statement summarizes the financial transaction and gives you a itemized breakdown all monies. If you are unable to attend closing there are many other arrangements that can be made. At the end of closing the seller will provide keys and any necessary documents for you to enjoy your new home.