In Memory of 
Philip Savarese – Founding Broker 1953-2021

After achieving a B.S. in engineering from N.J.I.T. and working 10 years in the corporate world, the New York City born-and-raised entrepreneur relocated to Long Beach Island to pursue his passions of real estate and sport fishing. Founder and CEO of GCR Greater Coastal Realty, Inc. and Coastal Associates, Inc., Phil had been brokering and developing New Jersey real estate since 1985.  He will be missed by all who knew and loved him!  
---
Susan Racioppi – Broker of Record
Phone: (609) 290-7800 • Email: sueracioppi@greatercoastal.com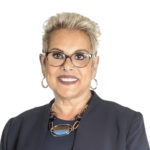 Professional, Knowledgeable, Task and Goal Oriented, Service and Commitment. Whether you are looking to buy or sell real estate, before your search begins, start out by aligning yourself with a REALTOR that will best represent your interests. I, Susan Racioppi, hold a New Jersey Real Estate Brokers License. I have been SUCCESSFULLY representing both buyers and sellers since 1985.
---
---
---
Pete Hutto
Phone: (973) 454-4454 • Email: petehutto@greatercoastal.com

Originally from North Jersey, I relocated to Beach Haven West permanently in 2002. Before joining Greater Coastal Realty in 2009, I was Vice-President of Investment Operations at Brown Brothers Harriman in New York City. I graduated Seton Hall University in 1992 with a degree in Finance. As a North Jersey transplant, I have a keen awareness of what people are looking for, whether it be year-round living or just summer enjoyment.
---
George Gotthold
Phone: (609) 597-4657 • Email: georgegotthold@greatercoastal.com

Since relocating to the Shore, George has been continuously involved in all phases of real estate, primarily in the market of listing and selling waterfront homes. He is very familiar with all areas on the Mainland and LBI, and has extensive knowledge of all phases of construction and home inspection issues.
---
---
Diane Kett
Phone: (609) 709-2897 • Email: dianekett@greatercoastal.com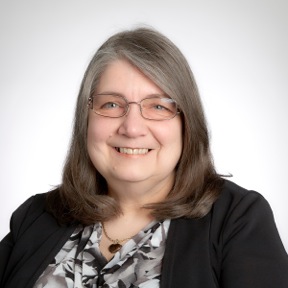 Originally from Bergen County I relocated to Southern Ocean County in the early 1980's. I became a licensed Realtor in 1985 and specialized in vacation homes and investment properties both on Long Beach Island and nearby Mainland. A mother of 3 daughters and grandmother of 6 my passion for this area is as great now as the 1st time I crossed the bridge to LBI! Let my knowledge of the area and experience in buying, selling, marketing, as well as renting help you to find all that this area of the shore can offer you!
---
---
Tracie Johnson
Phone: 609-709-1251 • Email: traciejohnson@greatercoastal.com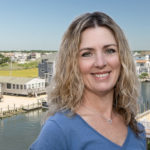 Tracie has been a resident of Manahawkin since 1996. As a Fairleigh Dickson University graduate with a degree in Marketing, she has spent the past 27 years in the transportation industry. During this time she has had the opportunity to manage a variety of different functions within sales and business development. She has extensive knowledge of account management and operations in logistics and transportation. She is honest, hardworking, and extremely dedicated to the needs of both the organization and her clients. Her goal in joining the Greater Coastal Realty Team is to utilize her knowledge and ability to understand customer needs and wants. Whether it's selling purchasing, leasing, managing waterfront vacations homes, upland estate homes, and/or investment properties Tracie is ready to represent any transaction.
T