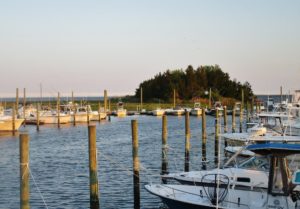 Thinking of selling your home;
An agent will come out and do a free market analysis. An agent will help you determine the right price to get your house sold and give you a clear understanding of what the market condition is like. With an agent's expertise you will know what price to list your property to maximize your return on your investment.
Helpful Hints in Selling your Home
Improving curb appeal is especially important. Grass should be mowed, raked, shrubs trimmed, remove weeds, sidewalks swept, and all debris removed from property. A fresh coat of paint can really make a home look new again.
Make your house more appealing by bringing in the brightness and natural light. Replace all burned out light bulbs. Arrange shades or drapes to maximum light. Also try painting the walls with a neutral color it helps buyers vision themselves in the space. Make sure every room is a defined space, for example if its the dinning room do not have your home office in the space as well.
Small things sometime hinder a sale more than large repairs, badly cracked plaster, loose door knobs, crooked light fixtures, are small fixes that can easily be repaired.
Remove any unnecessary clutter, especially in your closets, garage, attic, and/or basement, by removing those items the space will appear much larger.
Always be prepared to show your property. Your agent will always arrange showings as you perviously discussed. Turning down showings may result in a lose of potential buyer. If you have pets it is recommended they be kept out of the way or out of the house.
It is important to give your agent as much information as you can about your home, such as newer roof, appliances, utility cost per month, age of hot water heater, etc. This will help match and sell your home to potential buyers.
Do not forget your agent has the experience and expertise to advise you if there are any problems or questions that may arise.
Sales Process
Choose the right agent
Sign a Listing Agreement, CIS form, Sellers Disclosure
Get your home ready
Photographs are taken
Your home is entered into the Multiple Listing Services
Marketing
Showings/Feedback
Receive an offer/Negotiate
Sign an Agreement of Sale
Open Escrow
Attorney Review
Appraisal
Home Inspection
Required Inspections(Certificate of Occupancy)
Title & Escrow Docs
Close Title