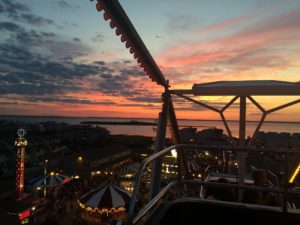 Consider Location- What is your ideal town you want to live in? How far is it from your work? If your planning to have kids or have kids check out the schools in the area, Are the schools good? Are you close to shops & restaurants? Check to see if the lot behind you is build-able? Make sure you separate the needs from the wants this will make the home buying process more effective.
Make sure to look into grants and funding that might be available to you in your area. Many buyers do not realize there are many different types of grants from profession based grants, to what area your potential home is in, and income. Before you think you can never own a home do some research you will surprised what help is out there. There are also down payment assistance (DPA) programs available to first time home buyers.
Knowing what type of down payment to put down will determine what type of mortgage you will be applying for. Most conventional loans want a down payment of 20% as with FHA they require a 3.5% down payment of the purchase price.
Make sure you get pre-qualified for a mortgage, by doing this step it gives you an estimate of what you can afford. It would be wise to work with a lender that you or your agent has a relationship with.
When calculating what you can afford make sure to include homeowners insurance, property taxes, HOA fees (if applicable) insurance premiums, flood insurance (if applicable) Etc. Once you have a set budget in mind you can successfully search for the right home.
Another thing must first time home buyers don't budget for are attorney fees, survey charges, title insurance, loan originations fees & etc.. These are due at closing, also known as closing costs. However when submitting an offer you can ask the sellers to cover or pay some of your closing cost. Ask your Real Estate agent how to work that into a contract.
When starting the search it is imperative you hire a local Real Estate agent who is familiar with the area you want to buy your first home in. Real Estate agents have more up to date knowledge of the market and communities. Once you find the right home an agent can help you come up with and negotiate an appropriate offer from the comparable homes that have sold in that area.